Wilmot Kids
The Children's Ministry Team is committed to providing excellent programming for the children of Wilmot Centre Church. Our main focus to this point has been to build a secure foundation for Children's Ministry and to provide training and equipping for the teachers.
Children's Safety
All of our volunteers take part in our Plan to Protect training and must pass an extensive screening process. We follow Plan to Protect in order to ensure the safety of our children and leaders and have a check-in system for attendance tracking.
Volunteers
Please download and fill out one of the following forms if you would like to volunteer:
Rockers & Rollers, Movers & Shakers Nursery (Birth to Age 2)
Our nursery offers a fun and inviting space for your littlest treasures to come and spend Sunday morning. Our trained volunteer staff love spending time playing, reading and enjoying a little snack with your kids. As an added safety feature for your child we have a double check in system. When you arrive, you sign them in at our Wilmot Kids check in desk and again when you get to the nursery room. In the nursery room, you can highlight any important information about your child and we will give you a 3-digit number in case we need to reach you during service. Just keep an eye open for your number at the front left corner of the sanctuary.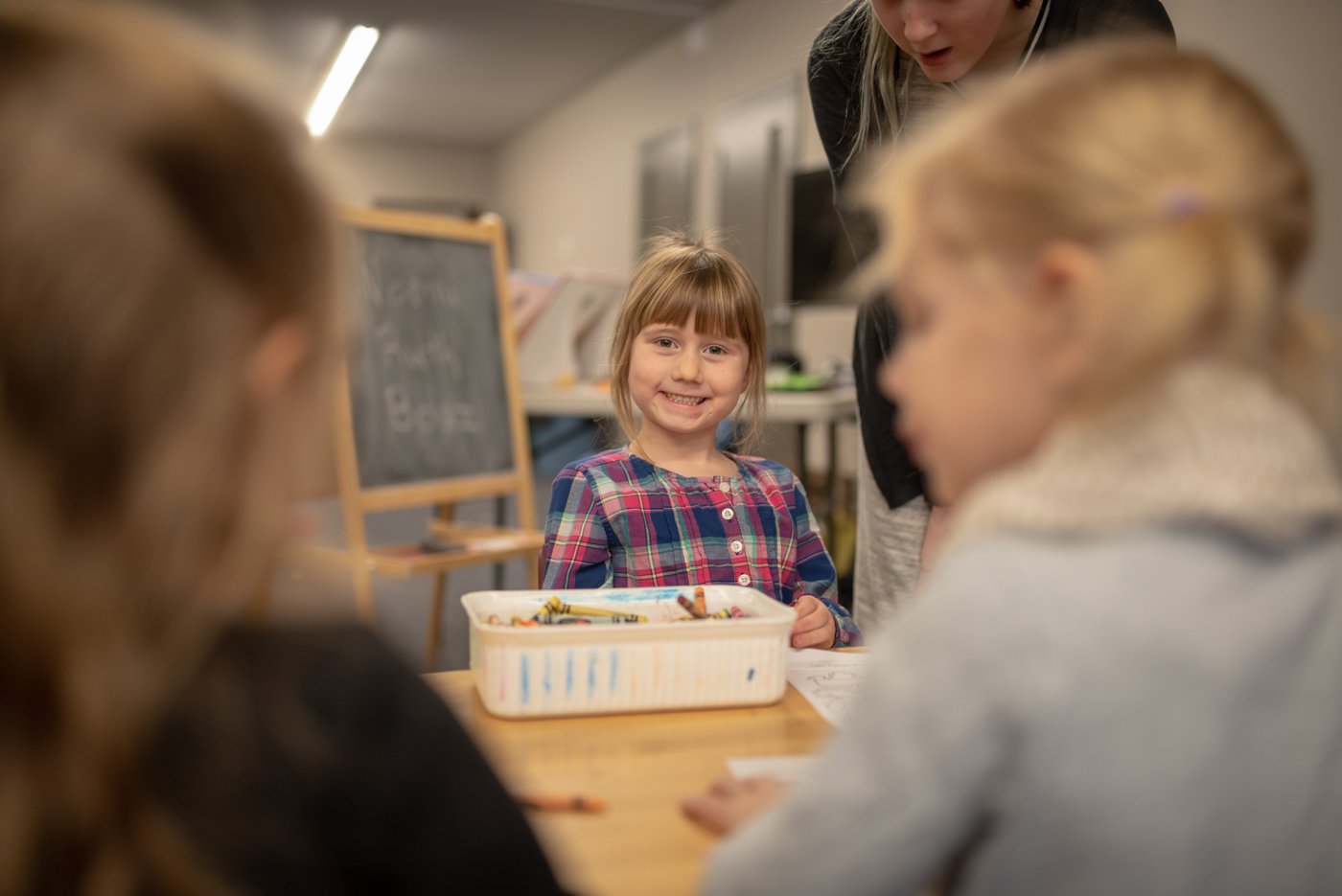 Wilmot Kids (Age 3 - Grade 6)
All kids from Preschool (age 3) to Grade 6 will Check in at our Wilmot Kids Check in Desk downstairs between 9:45am-10am. Parents will then drop off their kids in the Purple Room tostart off with some fun, low key activities to help them connect with each other in a relaxed atmosphere. Following that, they will participate in a time of singing and dancing for worship, a Bible Lesson, craft and/or activity. Kids will move into their age groups following worship as follows:
Pre-schoolers - Ages 3-5
Your preschooler will transition with their teacher and helpers to their very own fun-filled room! They can expect to come for a time of singing and dancing, Bible lessons, an activity and some play time. Preschoolers will also enjoy cheddar fish crackers as a snack. We request that all parents have their children use the washroom before service. You may want to bring a pair of socks with them, as they may have a chance to play on our Indoor Playground following their lesson!
Grades 1-4
These kids get to stay in the Purple Room and enjoy their lesson there and when possible, we break them into small groups for more in depth discussion by grade. Grades 1-2 will need to be picked up and checked out by a parent or guardian, however Grades 3-4 are able to check themselves out of kids church at the end of program.
Grades 5-6
Our older kids join in for worship with the larger group, but then leave for their own classroom for a more in-depth study and discussion! When we have a month with five Sundays the 5th Sunday our Grade 5/6's stay upstairs in the Sanctuary to enjoy our youth-led service!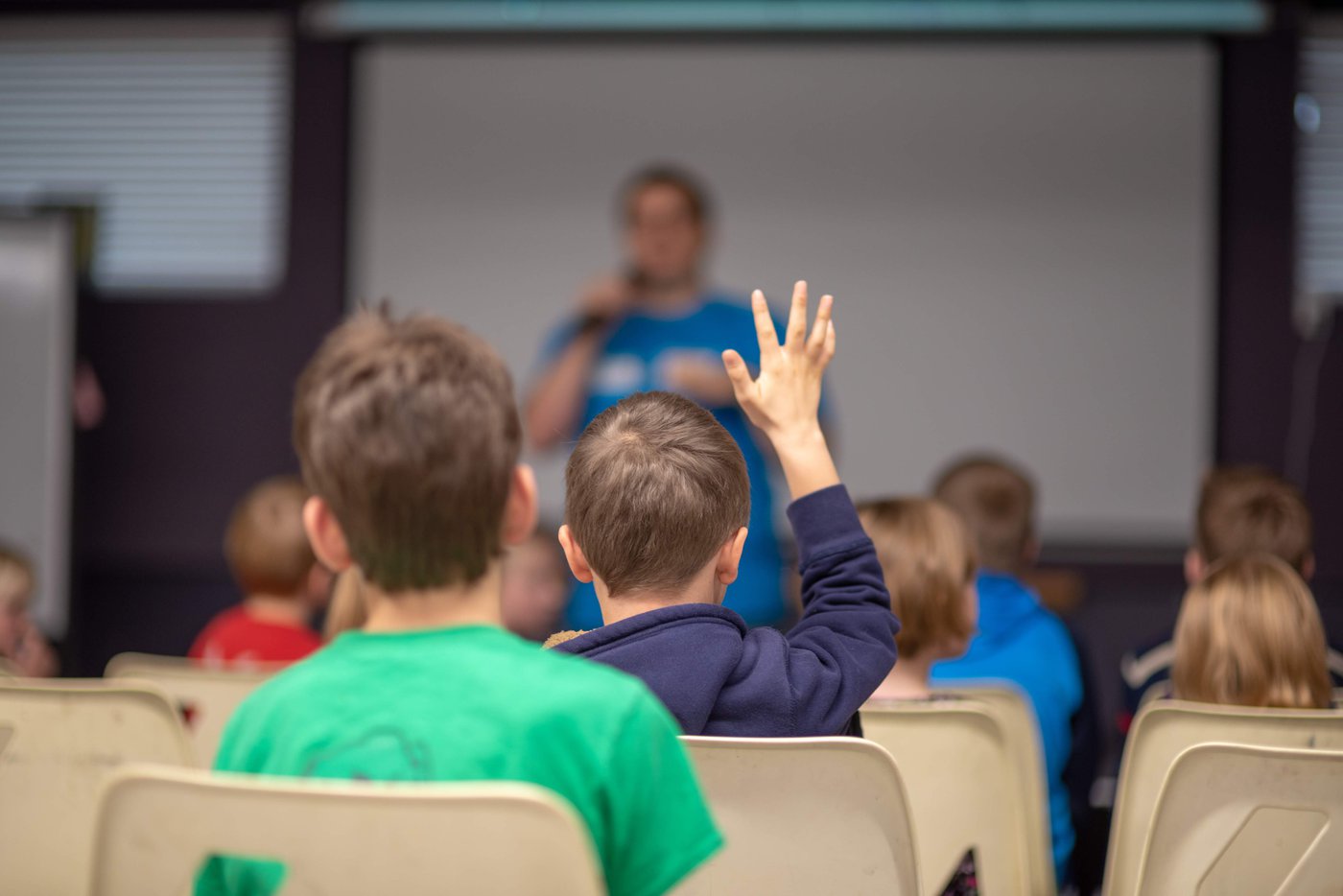 Family Fellowship Sundays
Every fifth Sunday of the month is a Family Fellowship Sunday. This is a time where children in grades 1-6 will join in with their family upstairs for a time of worship and teaching. Activity resources related to the theme of the day will be available to be picked up at the Welcome Centre prior to the beginning of the service.
Quizzing
Bible Quizzing Classes take place on Sunday mornings after the service. Quizzing gives children and teens a chance to learn and memorize scripture competing with others in a friendly way. It is lots of fun and very rewarding learning about scripture verse by verse!
Quizzing will be covering Hebrews and 1 and 2 Peter, starting in 1 Peter.
Starting on September 8 from 12:00 to 1:00.
Please contact the church office or call 519-896-2073 for more info.
Wilmot Kids Online
Kids are welcome to join us online at 9:30am for the premiere viewing of each week's new Wilmot Kids Online episode. More information can be in the card below.