Wilmot Kids
The Children's Ministry Team is committed to providing excellent programming for the children of Wilmot Centre Church. Our main focus to this point has been to build a secure foundation for Children's Ministry and to provide training and equipping for the teachers.
Your First Visit
Here's what to expect when visiting Wilmot Kids for the first time:
First, find the area marked for first-time families downstairs.
There we will meet your family and check your child into our system either prior to the service on the tablet available or with the volunteer on duty.
Then one of our volunteers will lead your child to their age-appropriate room.
Upon checking in for the first time, we will ask for the following personal information (NOTE: We value your privacy and will not share this information with anyone):
Parent/guardian name(s)
Child's name
Child's birthdate
Home address
Phone number
Any special instructions (allergies, special needs) for your children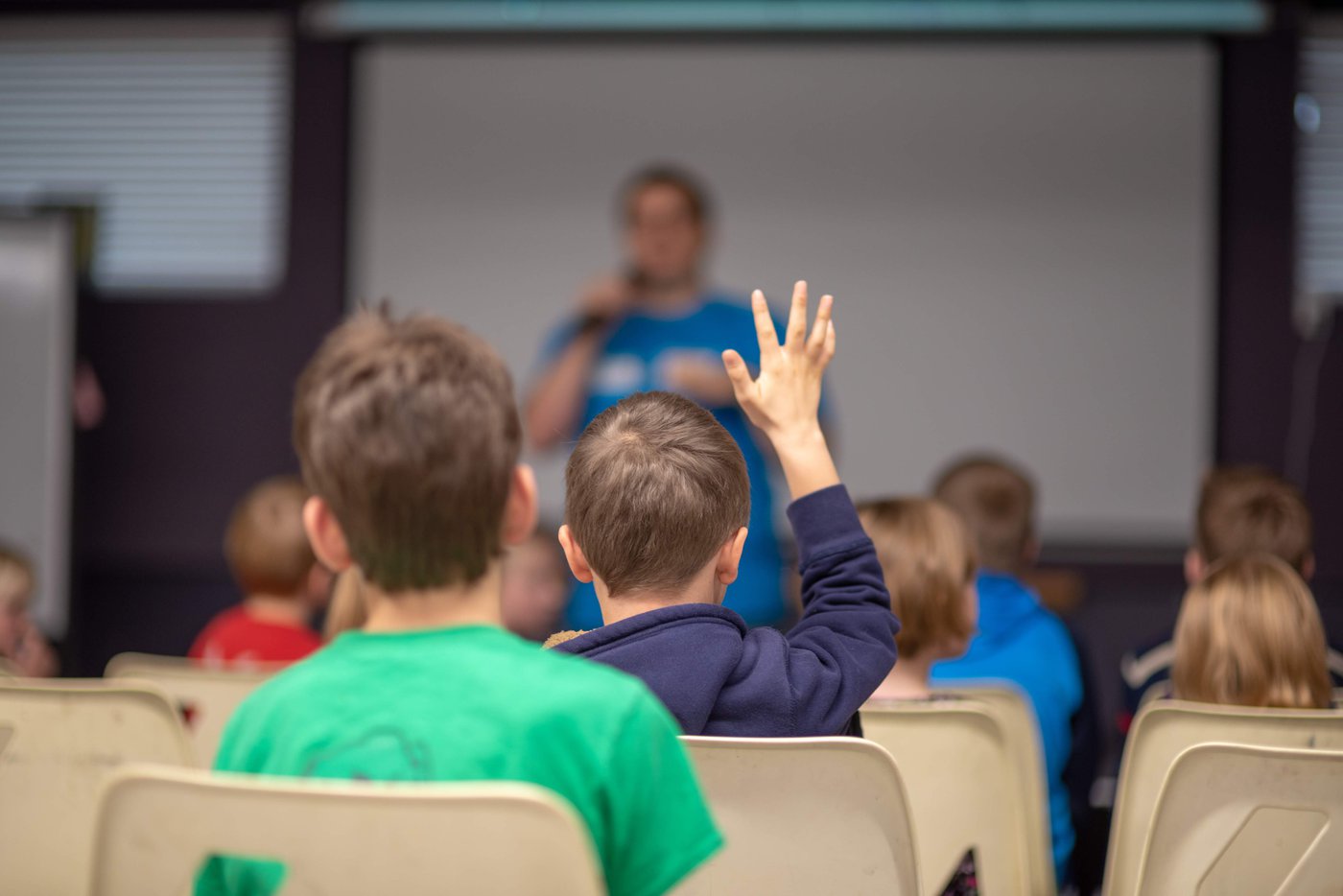 How check-in works
15 Mins Before Service: You can check-in your child at the desk outside the Children's Area downstairs. After registering you and your child will be given matching name tags that are exclusive to your family and your visit. Your child will need to wear the name tag portion while you hold on to the matching tag.
After Service: After the service is complete, you will return to your child's room and show your tag in order for your child to be released back to you.
During Service: In the event that we need to contact you during the service and your child is registered in the nursery, your child's identification code will appear on the screen at the left side of the sanctuary. Please make your way downstairs to the check-in desk and the Hall Monitor will assist you.
Breakdown of Age-Specific Programs
Here's some information about our age-specific program offerings here at WCC.
Rockers & Rollers, Movers & Shakers Nursery (Birth to Age 2)
Our nursery offers a fun and inviting space for your littlest treasures to come and spend Sunday morning. Our trained volunteer staff love spending time playing, reading and enjoying a little snack with your kids. As an added safety feature for your child we have a double check in system. When you arrive, you sign them in at our Wilmot Kids check in desk and again when you get to the nursery room. In the nursery room, you can highlight any important information about your child and we will give you a 3-digit number in case we need to reach you during service. Just keep an eye open for your number at the front left corner of the sanctuary.
Nursery is offered during both the 9am and 11am service.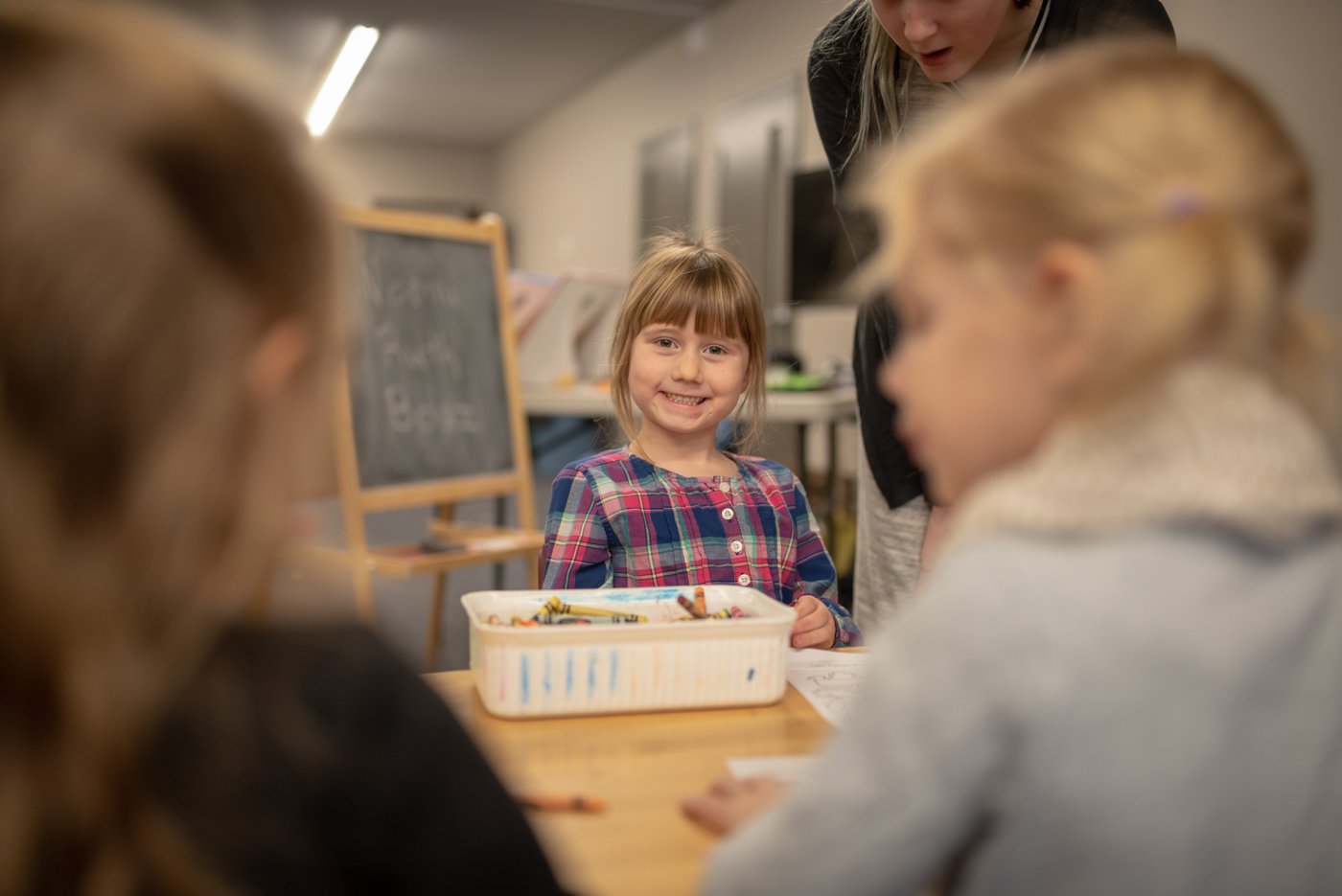 Wilmot Kids (JK - Grade 4)
Our Wilmot Kids program is offered during our 9am and 11am service.
All kids from JK to Grade 4 will check in at our Wilmot Kids Check In desk downstairs prior to the start of the service. Parents will then drop off their kids in the Purple Room to start off with some fun, low key activities to help them connect with each other in a relaxed atmosphere. Following that, they will participate in a time of singing and dancing for worship, a Bible Lesson, craft and/or activity.
Wilmot Kids Connect
We are excited to launch our Wilmot Kids Connect program this fall! This program happens on Monday evenings. For more information, click the link below!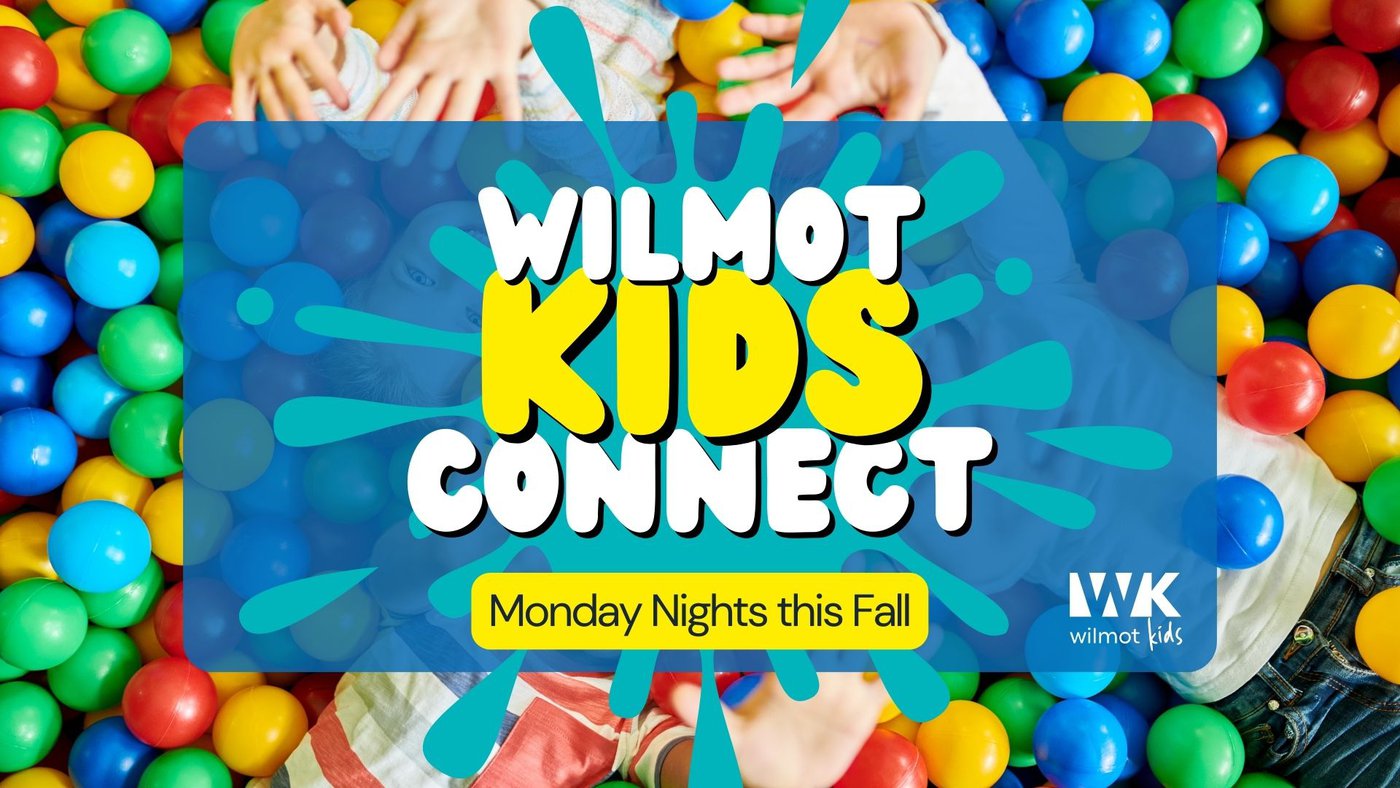 Indoor Playground Drop-In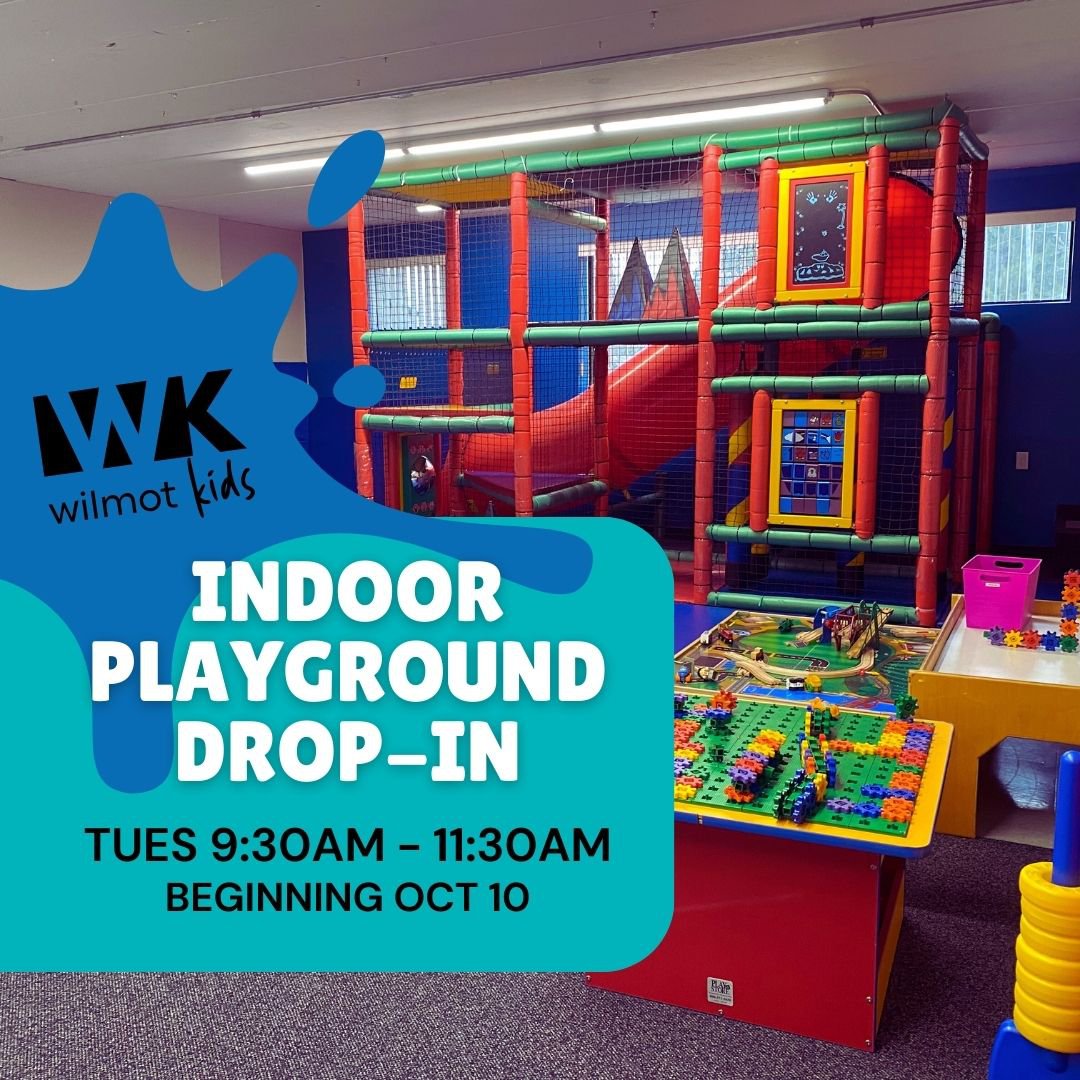 Looking for something fun to do with your little ones on Tuesday mornings? Come join our drop-in indoor playground time! Beginning Tuesday October 10th, our indoor playground space will be open for parents and little ones to enjoy.
Allie & Friends
Over the COVID pandemic we created and produced an online Kids program called "Allie & Friends". Each episode includes an assortment of movement times, great bible stories, singing and dance breaks! All of the episodes are still available to watch and are a great program for kids to enjoy. Click the button below to check out the archive of videos.
Volunteering in Wilmot Kids
Do you feel called to support kids as they participate in our Wilmot Kids programs? We would love to chat with you and get to know you more. You can start by filling out an application form below.
Children's Safety
All of our volunteers take part in our Plan to Protect training and must pass an extensive screening process. We follow Plan to Protect in order to ensure the safety of our children and leaders and have a check-in system for attendance tracking.
Got Questions?
If you have further questions concerning our Wilmot Kids experience or visiting Wilmot Centre Church with children, simply click the button below and get in touch with us!