It's time for fun in the sun!
Join us as we go off-road for a MONUMENTAL adventure through the colorful canyons and sunbaked trails of the southwest. We will be exploring God's awesomeness and helping kids form a rock-solid faith for the road ahead. We can't wait to have you along for the ride!
VBC is an awesome week of music, games, off-the-wall wackiness, Bible teaching, and so much more! It's a Monday to Friday morning event, from 9am-12pm each day on July 18-22. Any and all kids going into SK - Grade 6 in September 2022 are invited to join in the fun.
VBC is a FREE in-person event and includes a t-shirt! Space is limited so registration is required.
Note: There is a possible online option being considered. If you would prefer your child attending remotely, please indicate that in the registration.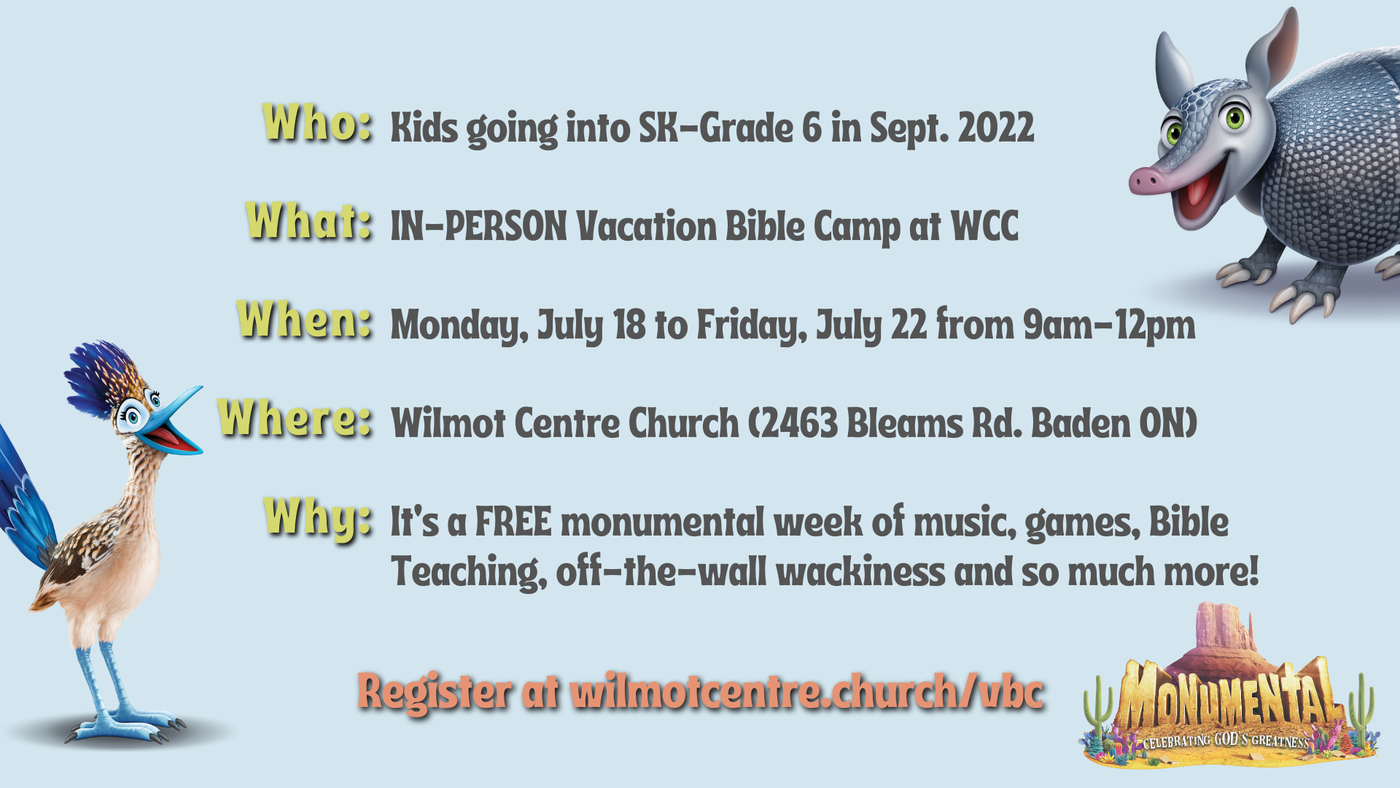 Ready to commit to a week of FREE monumental fun?
Do you want to join the adventure but find you're a little (or a lot ;)) bit older than the age range...click below to volunteer! This monumental adventure isn't possible without some stellar tour guides, fellow explorers, and trusty travel companions so we ABSOLUTELY would love to have you join in the fun and help us out!