Family Day Free Skate
Come join us on Monday February 20th for a Free Skate at the Plattsville Arena, from 3:00PM till 5:00PM.
Bring your family and invite some friends to join in the fun! Hot chocolate and cookies provided!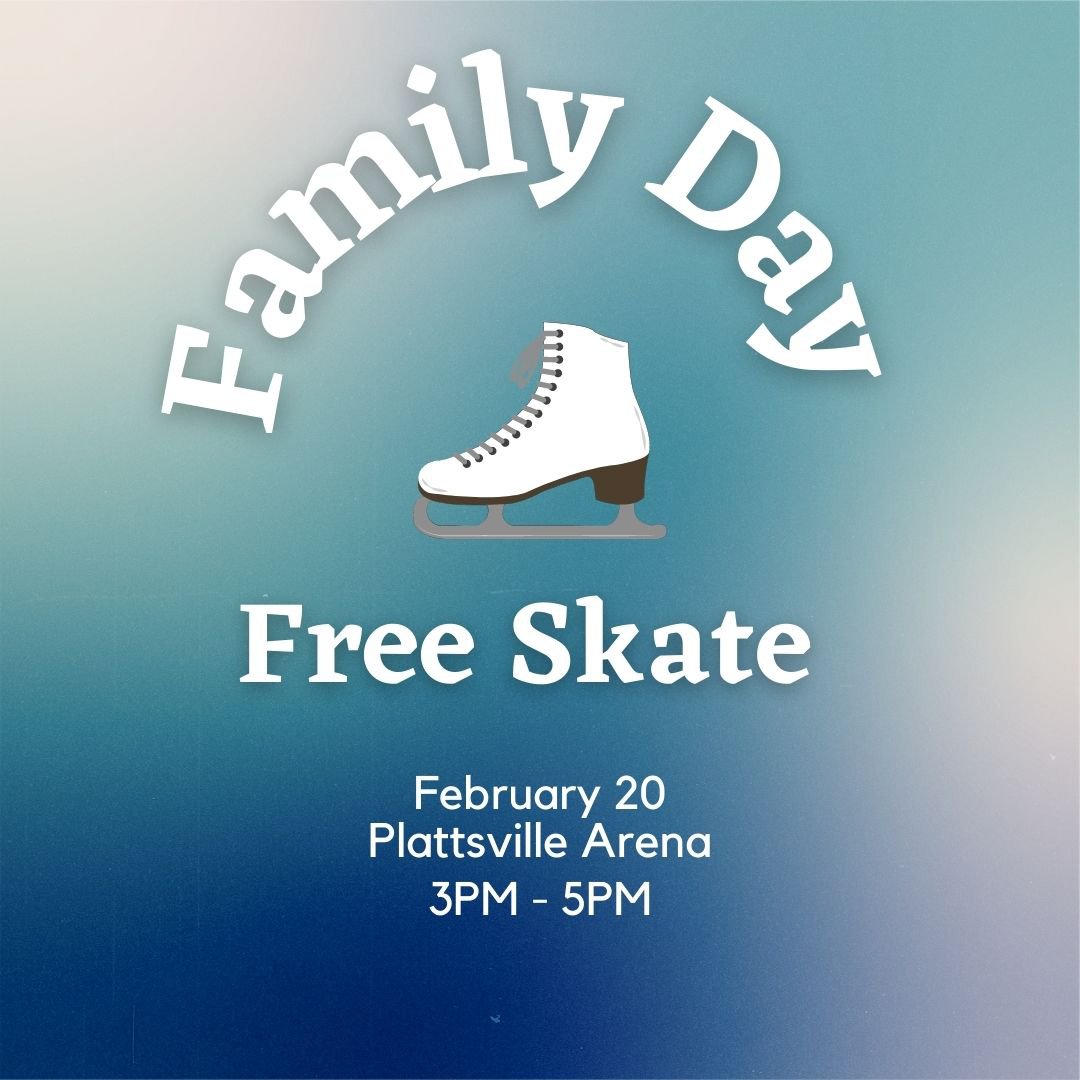 Got questions? No problem! We are here to help. Click the button below to get in touch.